Join us Sunday morning October 26th at 11:15 am, benefiting early childhood tuition assistance.
TICKETS ONLY AVAILABLE AT THE DOOR.
:::
Minnesota National Guard
As part of our ongoing Military Support Initiative, Beth El has committed to supporting:
The 34th Combat Aviation Brigade
The 2nd Battalion, 147th Assault Helicopter
The 204th Area Support Medical Company
Please check this list of specific, much-needed items for donation to our soldiers.
Contact Rachel Parnes or Pam Friedman for more information on National Guard initiatives, as well as for packing dates and ways to get involved.
:::
Join us for an Israel Shabbaton
Middle East Analyst and Fellow at the Middle East Forum
Desert Storm: Israel in a Collapsing Middle East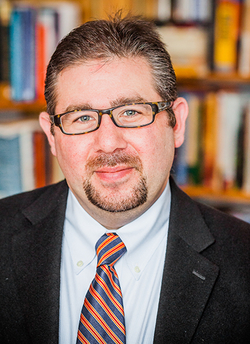 Friday, November 7th 5:45 pm • Friday Evening Service 7:00 pm • Dinner and Lecture by Asaf Romirowsky
$18 couvert per person, or free of charge for AIPAC Club members and 2014 and 2015 Policy Conference delegates.
RSVP by October 31, 2014: www.aipac.org/bethelshabbaton or contact Grace Shin at (312) 253-8987 or gshin@aipac.org.
Saturday, November 8th 9:00 am • Shabbat Morning Service with Special Israel Sermon
Lecture Following Shabbat Lunch
:::
Beth El Shofar Reimagined
Check out the fall edition of the new Beth El Shofar Magazine, now published quarterly and in full-color.
Time vs. Space — Shalom Haverim, Occasionally, I am asked to explain the Torah in light of modern science. Last week's Torah reading is a prime example. How do (Read More...)
"My Favorite Holiday" — Shalom Haverim, Can I speak honestly? When it comes to the holidays, I think we have it backwards. We Jews have a holiday practically every (Read More...)